Training Camp
---
TRAINING CAMP
Each winter your West Edmonton Raiders invite some talented and well known professional Football players to host our Winter Training (we call it Spring Training because it means that it's almost football season). This training consists of cardio, skills training and some fun. Spring Training times and dates vary from year to year so we suggest that you join our Facebook page or visit our web page often for updates.
Training Camp is open to Peewee and Bantam level players. These are players that will be turning 11, 12, 13, 14 or 15 in the calendar year. NOTE: athletes turning 15 in the calendar year do NOT qualify as Bantam IF they will be starting grade 10 in the fall.
The cost, duration, dates and times vary from year to year, but we start in February or March and usually run until the end of April.
2019 Training Camp with Calvin McCarty (#31 Edmonton Eskimos)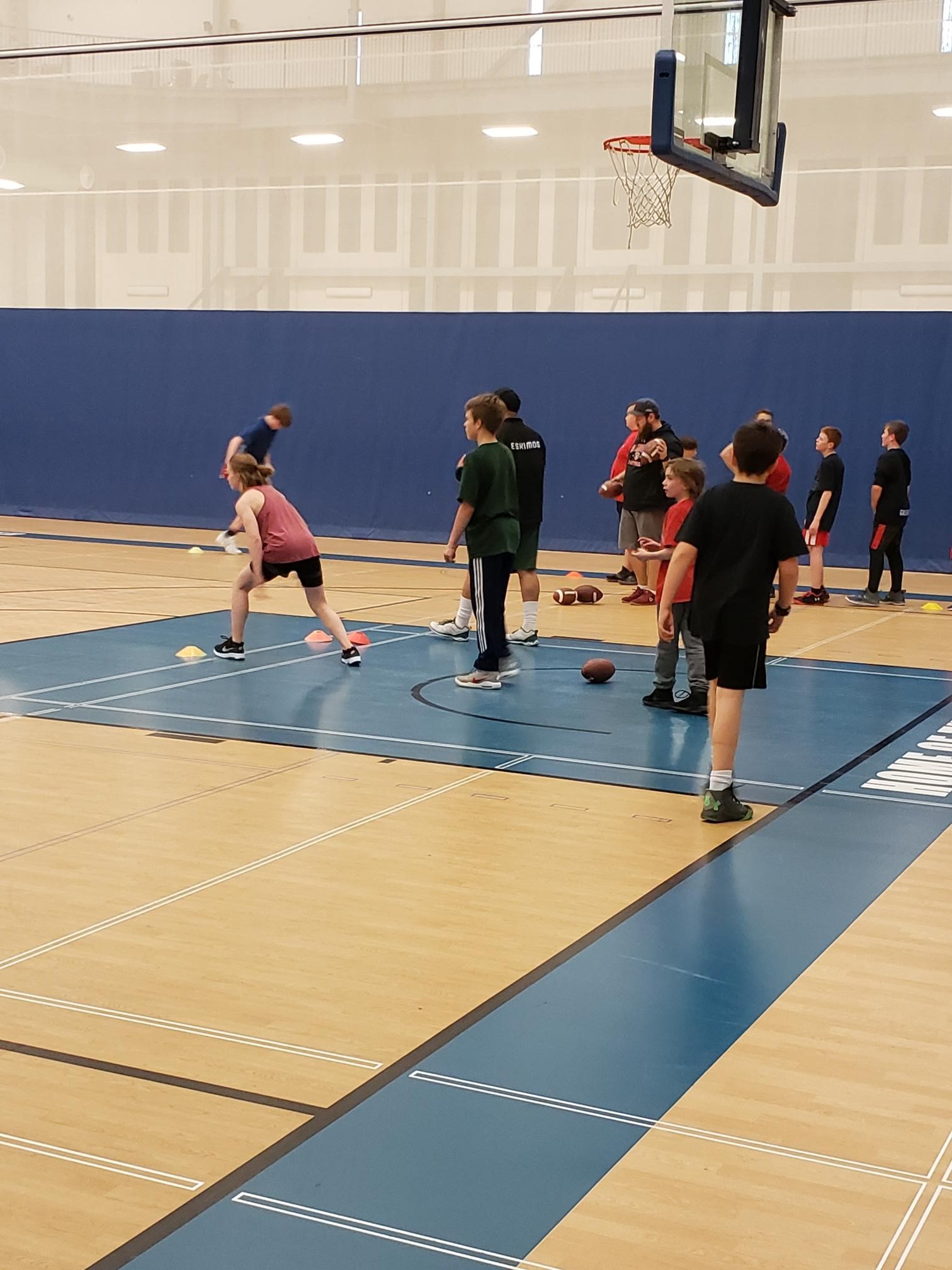 2018 Spring Training with Edmonton Eskimo #53, Ryan King

2018 Spring Training, Raiders Coach Mackenzie Mair assisting