Fundraising Initiatives
---
ANNUAL PARENT PUB NIGHT & SILENT AUCTION
Parent Pub night is a win-win night that allows Raider families the chance to get to know those that they'll be cheering next to for 6 months this year, as well as provides an opportunity for our Club to raise funds. Donations are always accepted at the Clubhouse and are greatly appreciated. Tickets are required for admission and we encourage friends and family to join us.
CASINO
In every even-numbered year, the Raiders are fortunate enough to host a Casino. The monies earned from the casino finance most of our operations, allow us to keep our registration fees low, and are extremely important to the welfare of the West Edmonton Raiders.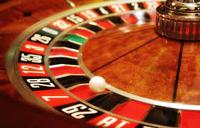 GARAGE SALE
Our annual garage sale doesn't earn any funds for the Club, however, it does allow us to break even on old inventory, allows our families a chance to purchase Raider Wear that they may not have otherwise afforded, and provides our families a chance to exchange those items that they've grown out of, for new articles of clothing. Bring in your gently worn Raider Wear and we'll give you 10% off something new. Commemorate your season with a retired Raider Jersey, or even find a new, never worn, Raiders jersey. The annual garage sale provides a chance for everyone to get their Raider Wear before the regular season heats up..
RAIDER WEAR & ACCESSORIES
Stroll through our Clubhouse to find T-shirts, Hoodies, Jackets, replacement player equipment (mouth guards, belts, socks, etc.), hats, visors, cow bells, umbrellas, blankets and many other exciting items that show off your Raider pride. The purchase of each of these items provide a small profit that helps keep our club operating.
Online 50/50 coming soon 2022!
AND MORE!
Each year we try to find unique and fun ways to earn funds for the Club while keeping commitment and selling requirements at a minimum. Check at the Clubhouse, or tune into the RAMP app to stay educated on all the great things that we have on the go.
Have a great fundraising idea? Please support our Raiders by reaching out @ edmontonraiders@gmail.com to let us know!