My name is Andrea Jenkins, and I have been involved with the West Edmonton raiders both minor and midget football leagues for over 10 years now. I first became involved with the organization when I registered my twin boys who were bantam players at the time and my youngest son Jordan who was a first year Atom whom not only stayed with the Raiders throughout the years but also went on to play with the JP Rebels and eventually the Edmonton Huskies.
Over the years I have played many roles within the organization from volunteering in the clubhouse, at Edmonton Eskimo games, selling 50/50, acting as a Board Member and even a Trainer of which I thoroughly enjoyed doing. It was always a struggle as a single parent financially; however, it was important to me to have my boys involved in a sport that provided discipline, motivation and developed character.
One of the greatest things I loved about being a part of the Raider family was the lifelong friendships that were made, many of which are now like family, and the camaraderie within the children's families, which exuded team spirit and most importantly a sense of community and belonging. I am most appreciative of the individuals who always were willing to help me out to provide rides for my boys to games if needed as it was often a challenge to be at 2 different places at the same time.
After many years, I was actually happy to have a break once my youngest son played his final year of midget football, although bittersweet as I loved being a part of the Raider family and was truly going to miss being around the field as it is completely different once they move on to high school football.
In February 2016, I took four of my grandchildren into my care. Here I was with grown children and I was starting all over again. I wanted my grandchildren to participate in some sort of sporting activity as I felt it was very important for them to have structure and stability in their lives considering some of the trauma they had experienced. Their uncles were always a positive influence on them and the children always enjoyed watching them play football. It was a very easy decision to make. In May 2017, I registered two of my oldest grandsons with the West Edmonton Raiders and this year I was very excited for my granddaughter who decided she wanted to play football also. As difficult, as it has been as a single parental provider and maintaining a full time job, I am very grateful for the support given to myself and my children and now my grandchildren through the West Edmonton Raiders.
Being chosen to receive a scholarship on behalf of a previous player, Luke Macneil is truly an honour, as I had the privilege to know him personally as a trainer on the Bantam team and as a teammate and friend to my twin boys Liron and Jerel who also were Bantam players at the time he played.
The West Edmonton Raiders have been a huge part of our lives and I would like to say a big thank you for all the opportunities given.
Once A Raider Always A Raider, a quote our family takes to heart.
Sincerely,
Andrea Jenkins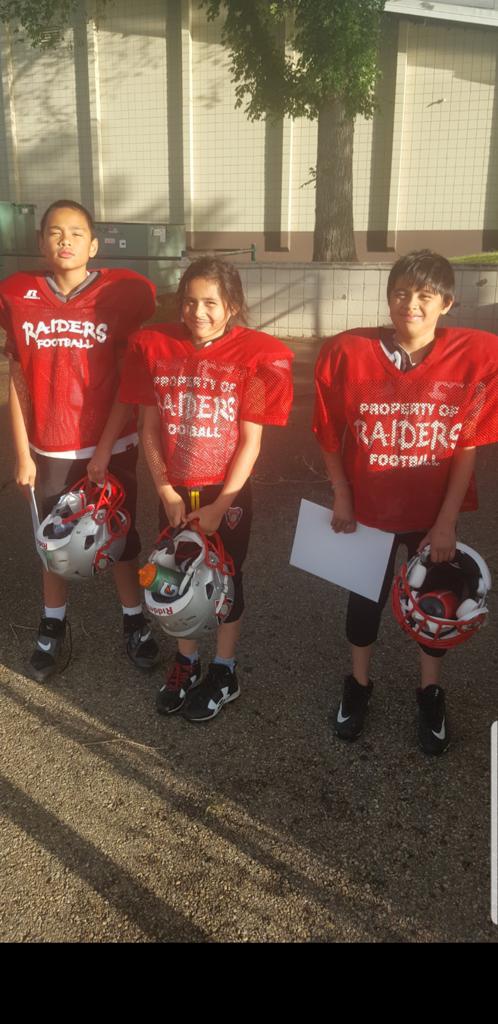 Submit a deserving family today!